The movement of water has often been described as mesmerizing and probably is one of the reasons that fountains are so popular. Research shows that the various sounds of water are also calming. So how do you make this experience even more intriguing? At Koolfog we employ a variety of fog effects for fountains and art installations to create unique, interactive features in public spaces, parks, retail centers and more.
Fog Effects in Fountains
Retail centers are continually working to provide areas where people will go to relax, which rejuvenates clients and leads to more time spent shopping. Visitors now expect more than a traditional fountain and adding features such as lighting and music has become popular. Koolfog has worked with clients to add even more interest with custom fog effects in fountains.
At this retail area, a fog effect is incorporated within a dancing fountain. Wrapping the entirety of the basin, fog is emitted at programmed intervals to provide entertainment between each fountain show as well as to "cover" the various fountain jets that are coordinated with music. This area is especially inviting to families and children who enjoy interacting with the fog, while adults still appreciate the visual enjoyment.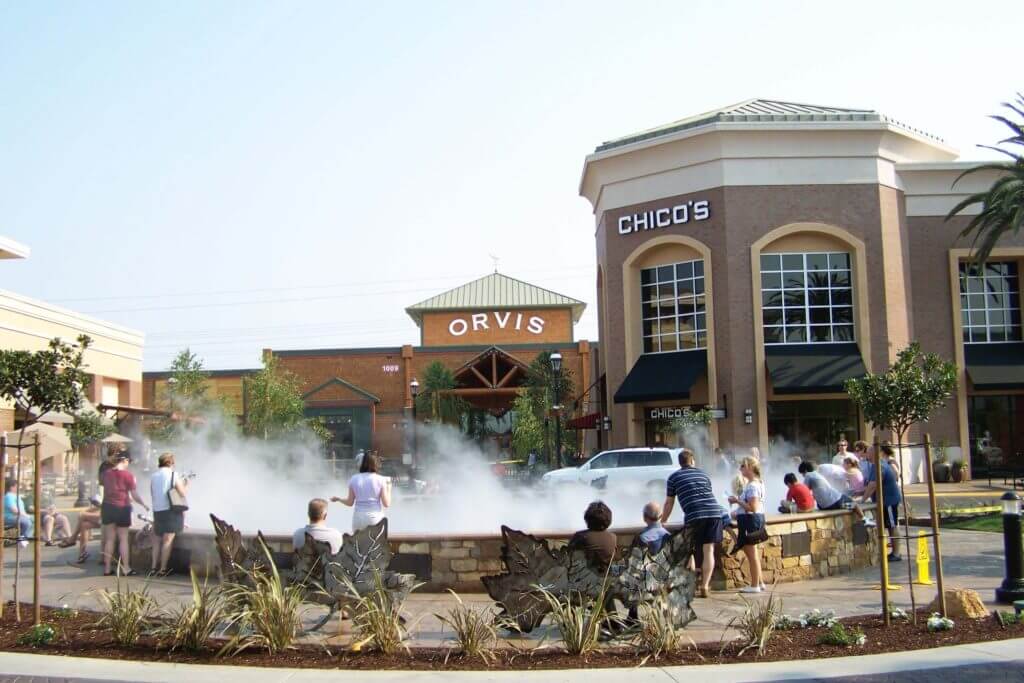 One of the most interesting small format fountains is found upon entering the park in Universal Studios, Hollywood. Fog emits underneath a plate that is set just above water level. This allows fog to spill out from underneath and provide an inviting effect, drawing visitors toward this fountain.
Fog Effects in Art Features
Art in public spaces has become a popular program in many cities. Unique and innovative sculpture and other distinctive designs can be viewed and enjoyed in parks, walkways, restaurants and more. Many of these pieces can be described as installation art; "expanded sculpture" meant to inspire more involvement between the viewer and the artwork. Incorporating
fog effects in art features
adds another element to the immersive quality of this genre.
Installation art is also often seen at art and music festivals. Koolfog partnered with Incendia to integrate technology and atmospherics into their immersive geodome structure and art installation. Our team of engineers helped to create misting and fog effects around the perimeter of this massive dome space, complimenting during daytime the unique fire displays that adorn the interior dome at night.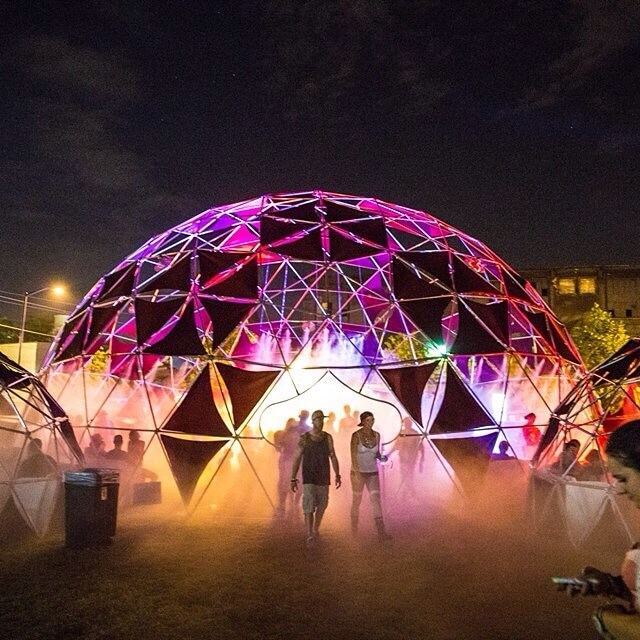 Innovation is changing the way we experience traditional fountains and art. Pieces that captivate visitors and audiences with experiential, mesmerizing effects are becoming the standard. Koolfog is on the forefront of this collaboration, working with architects, city planners, artists and more to develop custom systems to integrate fog effects for fountains and art installations.

Latest posts by Bryan Roe
(see all)