Cannabis fogging. One of the best investments for creating a healthy, optimally balanced cultivation microclimate.
As cannabis growth technologies improve, new resources become available to growers. Technology and best practices used in horticultural production are now adapted to fit commercial-scale cannabis growing facilities. For example, greenhouses and indoor commercial spaces, both known for improving the growing process by providing a sheltered environment for plants, use cannabis fogging systems to manage the challenges of balancing temperature and humidity levels.
The evolving legal status of cannabis and grow facilities has also created more scrutiny and regulatory measures. Current ordinances involving odor mitigation, pesticide use, and presence of foreign contaminants have all been implemented; many varying from state to state.
| | |
| --- | --- |
|  Challenge | Optimize growing conditions for cannabis plants. |
| Solution | Implement a Koolfog high pressure cannabis fogging system to cool temperatures, add humidity, mitigate odors, manage pests, and sanitize grow rooms |
| Benefit | Cannabis plants and the facilities cultivating them flourish. |
Greenhouses and indoor cultivation facilities are increasingly more important in the global agricultural economy, due to quickly improving technologies. Today, crops are produced faster and more efficiently than traditional farming methods. There are clear advantages of temperature, light, humidity, pest, and carbon dioxide control in greenhouse and indoor grow facilities when compared to outdoor methods. Crops grown in greenhouses, screenhouses, net houses, and indoors have fewer weather complications and are often able to reduce the amount of chemical inputs from pesticides. Ideal growing conditions lead to healthy cannabis plants and a higher yield, which translates to more revenue for growers.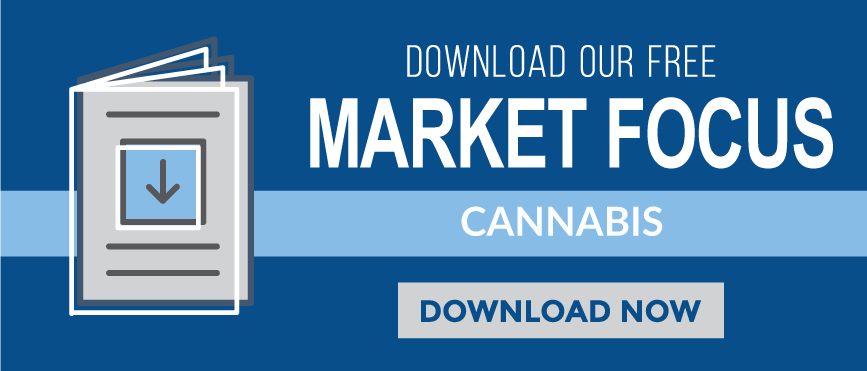 Growing plants indoors and in greenhouses can present challenges though, due to inconsistent temperatures and humidity levels. Hot temperatures can cause heat stress in cannabis plants, resulting in spotting or burning. Low humidity levels can create environments ripe for spider mites. These problems and others negatively affect plant health and yield. Through cannabis fogging, Koolfog lowers temperatures and induces humidity into growing environments, helping to maintain optimum microclimate conditions.
This is the cannabis fogging process:
Operating at pressures of 1000 psi+ Koolfog produces micron-sized water droplets that, while evaporating and turning to vapor, remove heat from the air, cooling the surrounding area. The fog produced by a Koolfog system reduces temperatures and adds humidity to precise levels. The cannabis fogging system can be designed for small or single compartment cannabis growing facilities, screen houses and shade houses or can be designed for larger-scale greenhouse operations with multiple zones. Our state-of-the-art automated program control systems allow cannabis growers to output fog at constant pressure levels, pulse output, or output using variable pressure control and staging providing for total control of microclimate environments within a greenhouse or indoor cultivation facility.
Video: Cannabis grow facility in Southern California using Koolfog for creating balanced humidity in multiple rooms designed for different stages of growth.
Other serious problems that growers run into include odor control, pest management, and sanitation solutions.
It is common knowledge that cannabis produces a particularly powerful scent, especially during harvest time and in processing. This odor can affect neighboring businesses and citizens in undesired ways, sometimes resulting in official complaints, lawsuits, and facility closures. The majority of states that allow cannabis growers to operate on a larger scale, have created legislation that prevents growers from venting untreated air from growing facilities. For many cultivators, this is a costly and time-consuming endeavor.
The development of pest infestations can also be quite devastating for a cannabis grow facility. A solid IPM (integrated pest management) program saves cultivators time and money by mitigating crop damage and loss. Adequate IPM helps stabilize ecosystems, while promoting natural alternatives to synthetic pesticides, creating a safer environment for plants and employees.
Proper sanitation procedures are also crucial. Certain microbial life forms pose various risks to plant and human health. The elimination of mold and mildew is particularly essential, as spores spread very quickly from plant to plant, dispersing and settling on whatever surfaces they can, potentially destroying a crop. Many cultivators continuously struggle with microbiological contaminants such as white powdery mildew, never quite nailing ideal sanitation procedures.
This is where Koolfog comes to play. Koolfog's high-pressure cannabis fogging systems provide remarkably effective, ecofriendly solutions to these growing problems in today's cannabis climate.