Odor Control. One of the most critical aspects in complying with local and state cannabis ordinances.

CHALLENGE
Mitigating odors in cannabis cultivation environments.

SOLUTION
Implement a Koolfog cannabis odor control system.

BENEFIT
Trap and neutralize odors toavoid costly penalties and fines imposed by odor control legislation.
Why Is Cannabis Odor Control Critical In Cannabis Cultivation Spaces?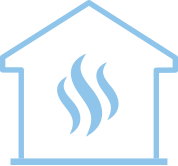 The smell produced by budding cannabis flowers can be considered subjective at best, delightful for some, and undesirable for others. Cannabis odor can affect businesses and civilians in undesirable ways, sometimes resulting in official odor complaints, lawsuits, or even facility shutdowns. The majority of states that allow cannabis cultivation and production on a larger scale have created legislation that prevents these facilities from venting untreated air. Thus, cannabis odor control remains an ongoing challenge with costly and time-consuming implications.
Operations indicate that air filtration alone is not enough to completely eradicate cannabis odors. The two most common means of effective and consistent cannabis odor control methods include the use of charcoal filters and high-pressure cannabis fogging systems.
Historically, charcoal filters have been the primary mechanism used in mitigating cannabis odors. When properly designed and installed, they can be quite effective. However, they are expensive items with on-going maintenance considerations. Charcoal filters also limit the airflow back into the cannabis cultivation and production areas, which can negatively influence plant health and harvest yield.
Interested in These Applications?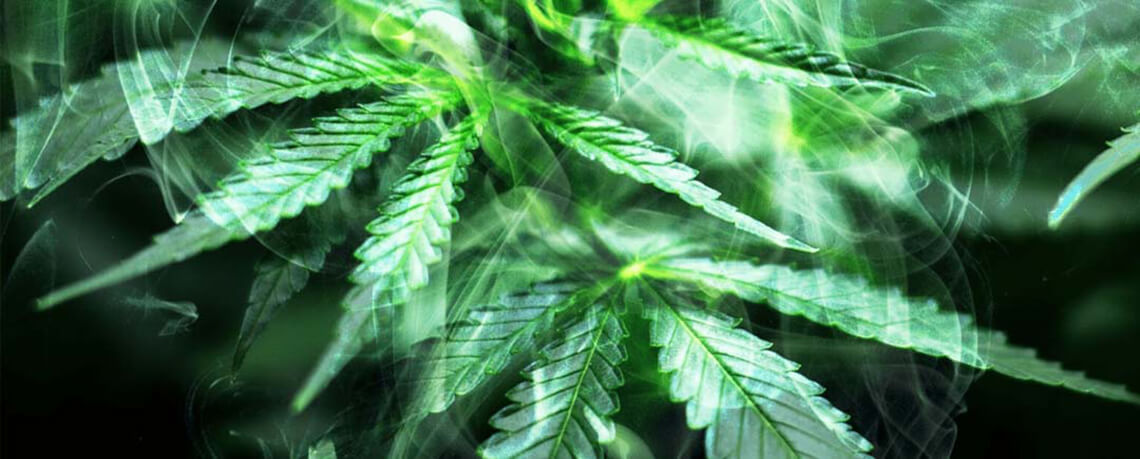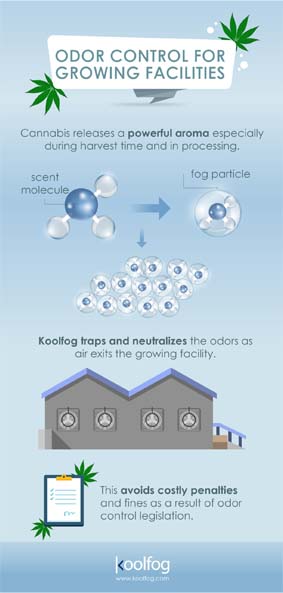 Koolfog High-Pressure Cannabis Odor Control System Technology Works
Employing high-pressure fogging techniques with automated program controls can eliminate cannabis odors completely. The process involves operating a Koolfog system at pressures of 1000 psi+ to produce micron-sized water droplets. These aerosol droplets are distributed inside cultivation rooms or at the exhaust side of a cannabis greenhouse or indoor grow facility. When combined with odor neutralizers, cannabis odors are trapped and dismantled. The concentration of the cannabis odor neutralizer, as well as the release frequency, can be customized to site requirements and may be integrated to greenhouse and/ or facility management systems. Odor neutralizers can be accurately measured during this process and automatically delivered where it is needed.
Wise Investment For Cannabis Odor Control And More…
Cannabis industry growing technology continues to improve as new resources and new research prove out areas to assist cannabis cultivators. As such, high-pressure fogging systems are on trend to become a wise return on investment. In addition to its use as a viable solution for VPD, humidification, and pest management, cannabis odor control has become a reality. Capturing and neutralizing odors can help growers comply with evolving environmental legislation, and avoid complaints, costly penalties and facility shutdowns.