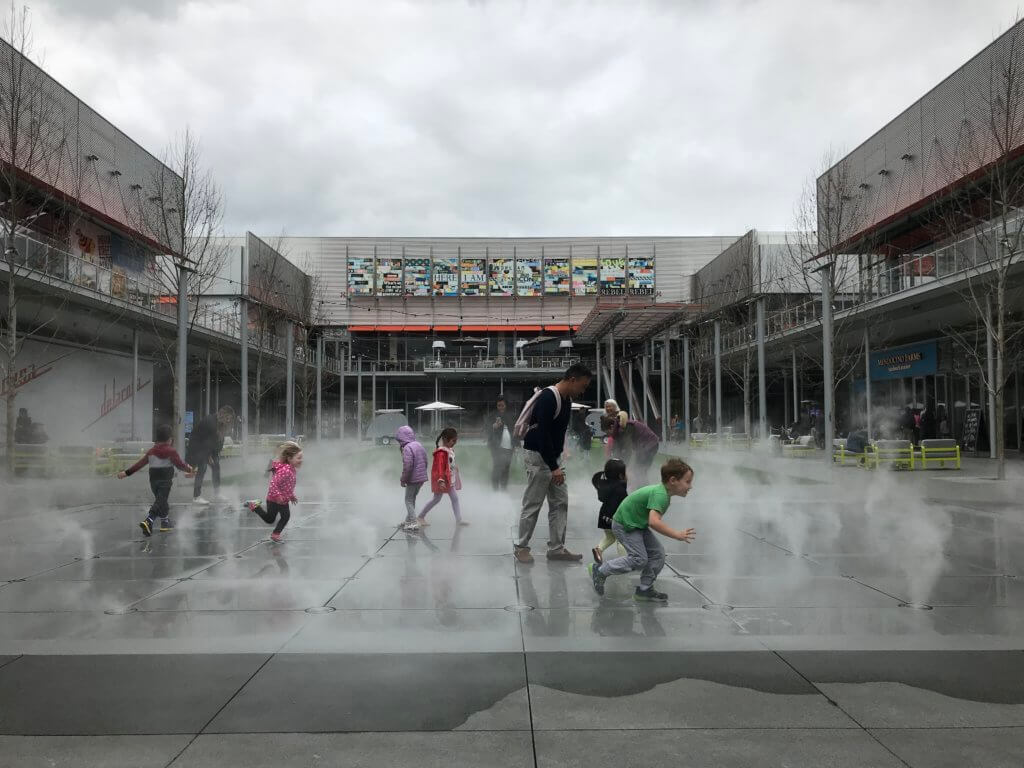 City Center Bishop Ranch in San Ramon, California is a modern lifestyle destination cast in old world charm. Created as a center reminiscent of European public squares, this re-envisioned shopping center invites community social and cultural interaction.
At the heart of this new meeting and marketplace, the Bay Area's natural environment is imaged in a unique water feature inspired by the famed Miroir d'eau (Water Mirror) located in Bordeaux, France. Also known as Miroir des Quais, the world's largest reflecting pool showcases a distinctive fog system that has been reimagined in miniature version to the delight of City Center's visitors.
Koolfog, Inc. joined CMS Collaborative, Burton Studio, and Pacific Aquascape to design and implement the fountain in a dynamic display of artistic workmanship. Guests are mesmerized by the illusively, transparent pool as they shop, dine, and revel in the playful interactive fog effects that dance upon the hour. The shimmering liquid, layered in a structured pool of water, is present until it gently drains at the top of each hour. As the water recedes, fog appears for a programmed interactive sensory experience lasting approximately 10 minutes before the thin layer of water reappears.
The fountain and its fog effects have become an alluring attraction establishing a welcome hub to eat, drink and enjoy the beauty of this amazing outdoor setting for years to come.

Latest posts by Bryan Roe
(see all)